Stage 11: Rendering
Introduction
In this final stage of the project, views created with the Key 3D View Manager are rendered using Supersampling for best quality.
require ($_SERVER['DOCUMENT_ROOT'].'/tutorials/includes/sample_key.inc.php'); ?>
Carry on from the previous scene or open ACAD to 3D Stage 11.max
Use Key 3D View Manager to set up further views and render:
TIP: When performing final renders use Supersampling to increase the quality of mapped textures in the scene.Supersampling is an optional additional anti-aliasing step that provides a "best guess" color for each rendered pixel. The supersampler's output is then passed on to the renderer, which performs a final antialiasing pass. This scene relies on many image maps and textures and will benefit from 'global supersampling' (ie on all texture maps in the scene). To enable global supersampling do the following:
Rendering> Render Scene dialog > Renderer Tab > Global SuperSampling
Uncheck Disable all Samplers and check Enable Global Supersampler to supersample texture maps when rendering
Increase or decrease the Quality amount (by 0.1 increments) and check render times and image quality to optimise the supersampling


TIP: When performing draft renders check Disable all Samplers to save render time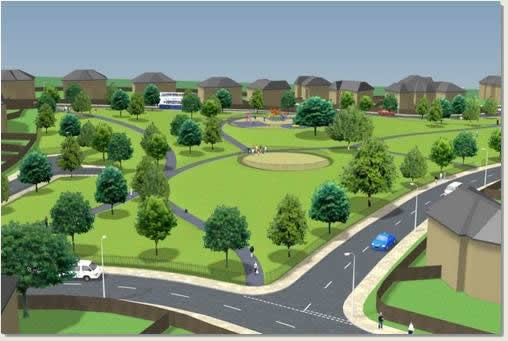 Overview East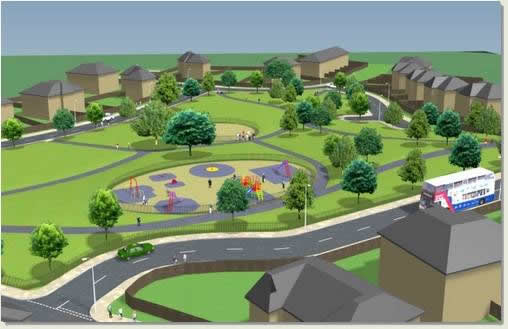 Overview West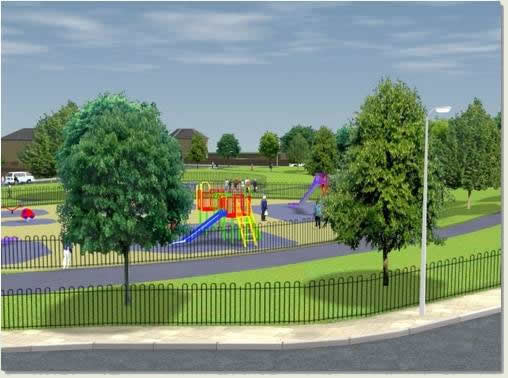 From 32 Chestnut Drive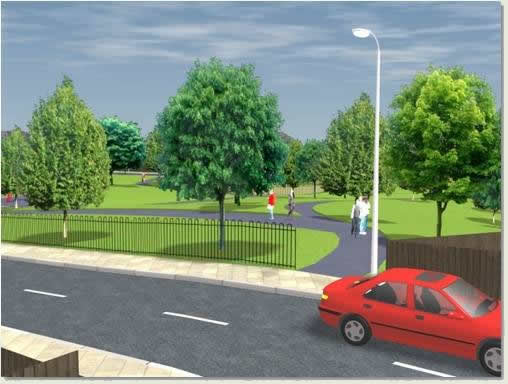 From 54 Chestnut Drive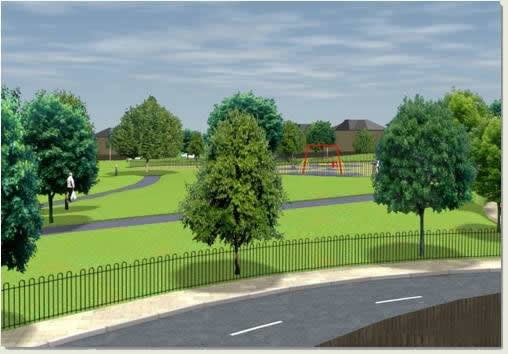 From 6 Ash Grove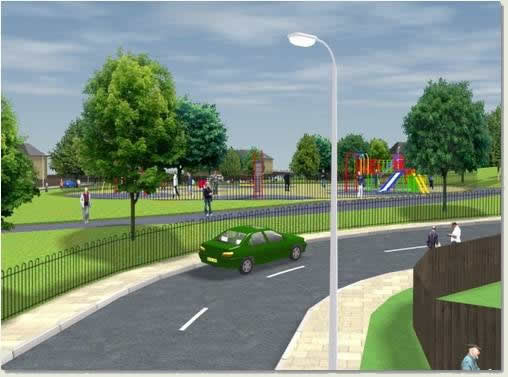 From 12 Ash Grove
Donate to CADTutor
If you found this tutorial useful, you might like to consider making a donation. All content on this site is provided free of charge and we hope to keep it that way. However, running a site like CADTutor does cost money and you can help to improve the service and to guarantee its future by donating a small amount. We guess that you probably wouldn't miss $5.00 but it would make all the difference to us.